The University of Michigan-Flint Summer Vocal Music Academy returned to the downtown campus beginning July 11, continuing to offer music lessons with an emphasis on choral and solo singing .
Students in grades 7-12 work with experienced music teachers with the goal of developing musically and artistically. Students are immersed in music lessons, via daily six-hour sessions, on the university campus.
The academy's program includes a mixed choir consisting of soprano, alto, tenor and bass voices, a soprano and alto ensemble, and a tenor and bass ensemble. Vocal technique, musical theater and marimba choir are also part of the program. Academy students are exposed to choral and vocal music of various styles, as well as vocal training, while striving to work together towards the artistic goals of the program over a two-week period.
The program was first introduced by Carolyn Mawby, who was one of the founding members of the UM-Flint Music Program. Gabriela Hristova, associate professor of music, took over the program in 2010.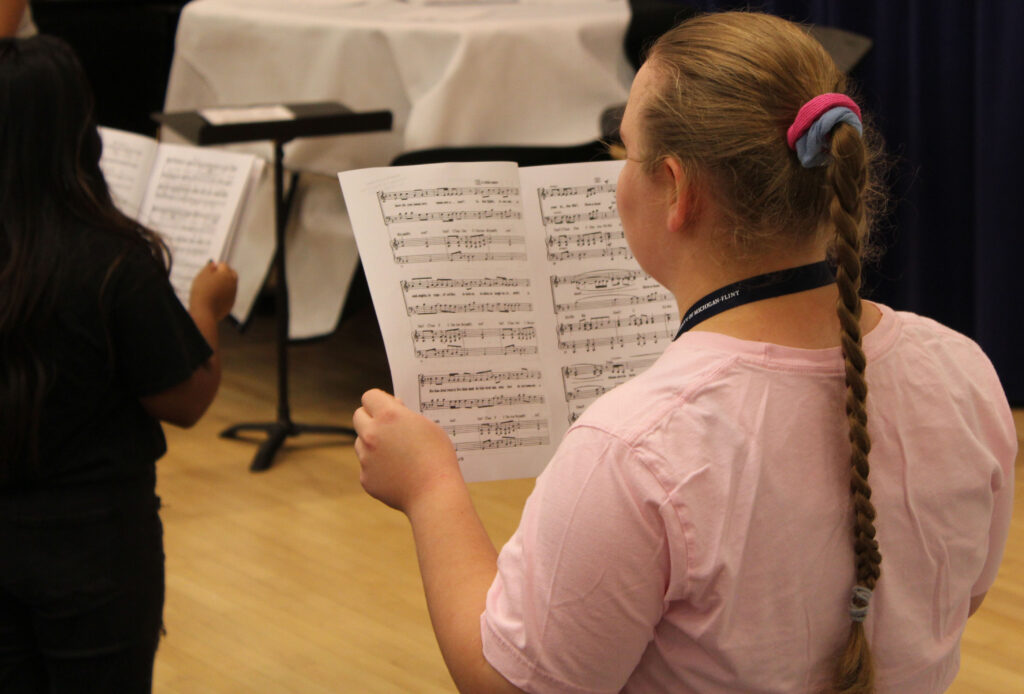 Throughout its brief history, some students from the academy have returned as instructors. For example, Garth Starr is now an instructor for the academy choirs and the male ensemble.
"Attending the academy opened the door for me to attend UM-Flint," said Starr, who credits the experience with introducing him to the college's musical spaces and allowing him to make professional connections with instructors in the music program.
The academy will conclude with a concert recognizing the efforts of the students and their instructors at 6 p.m., July 22, at United Methodist Church, 225 W. Court Street, Flint.